Body Peeling
The peeling is the technique of removing dead skin cells using specific ointments and oils. After the process of peeling the skin is healthier, breathes better and looks younger and firmer.
It offers a feeling of well being and health and a sense of deep cleaning. In the studio spa & massage "Panta Rei-Everything Flows" we apply innovative techniques using products such as peeling chocolate, champagne or rose.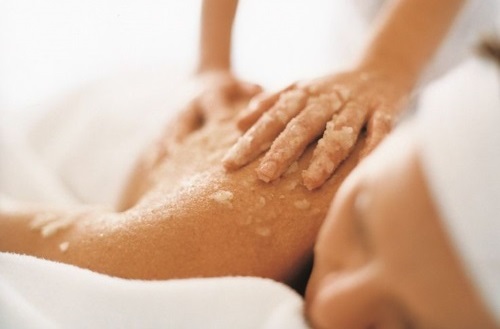 Waxing
The correct way of hair removal is important in order not to harm the skin and affects the subsequent "behavior" of the hair, which has to do with time and density.
Waxing in the personal sensitive region (Brazilian waxing or bikini) , needs greater attention and always an experienced professional to do it. It is performed with heated roller- candle with special attention to face and bikini.